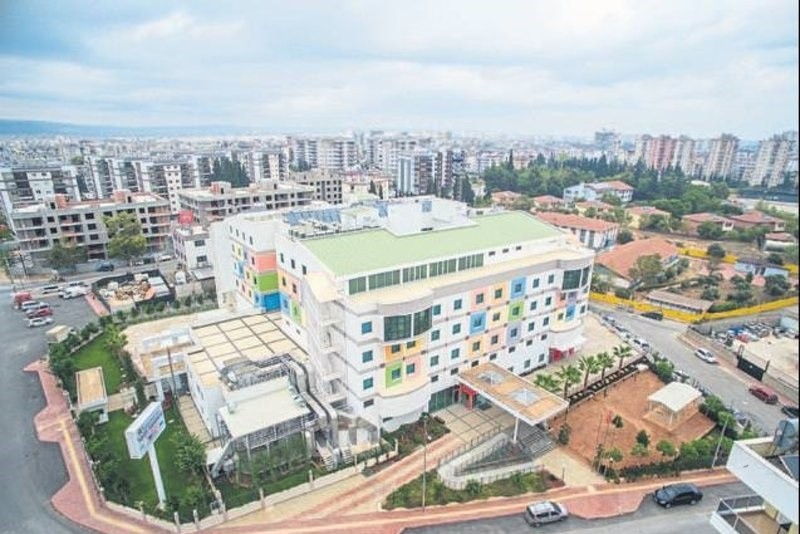 ASV Yaşam Hospital, which is the sixth link of the Yaşam Hospitals Group chain, which has completed its 21st year in hospitality, was opened in Antalya Center in 2017.


In the hospital consisting of 26.400 m2 closed area equipped with the most advanced technologies and the most modern devices; There are 61 polyclinic rooms, 9 operating rooms, 46 adult Intensive Care Units, 2 negative pressure respiratory isolation Intensive Care Units, 23 Neonatal Intensive Care Units, 2 Delivery Rooms, and all kinds of medical diagnosis and treatment units in all branches.


Designed and built as a smart building, equipped with the most advanced medical technology infrastructure of Antalya and the Mediterranean Region, 3 Tesla 48 Channel MR, 384 Section Cardiac CT Angio can be performed tomography, tomosynthesis digital mammography with the lowest dose program, etc. There are high-end technological devices.


ASV Yaşam Hospital, which was opened with the experience of serving in hospital for more than 20 years; In addition to Private Health Insurances and Bank Members, it helps to solve the health problems of the members of State Institutions, SGK, Retirement Fund and Bağkur within the framework of Social Security Laws, and continues to provide health services at the highest level with a principled and modern understanding without compromising ethical values.