Empress Tooth Crowning(E-Max)
EMAX tooth crowning is a popular cosmetic dental procedure that involves the use of durable ceramic material that is free of metal. This type of crowning is preferred by many people because it provides a natural-looking and long-lasting solution for restoring the shape, size, and color of teeth.
The EMAX tooth crowning method involves reinforcing the ceramic material with glass ceramic to enhance its durability. This process results in a strong and resilient tooth restoration that can withstand everyday use.
Patients who are eligible for EMAX tooth crowning will first need to undergo an initial examination by a dental professional. The examination will determine if the patient's teeth are strong enough to withstand the procedure, and if EMAX crowning is the best option for the patient's individual needs.
The process of EMAX tooth crowning involves several steps, including tooth preparation, impression taking, and laboratory fabrication of the crown. The final step is the placement of the crown onto the patient's tooth.
After the EMAX tooth crowning procedure, patients will need to take good care of their crowns by brushing and flossing regularly. It is important to avoid biting down on hard objects or using the teeth to open packaging, as this can damage the crown.
EMAX tooth crowning is an effective way to prevent tooth decay and preserve the natural color of teeth. This method is often recommended for patients who have discolored or chipped teeth, or who want to improve the overall appearance of their smile.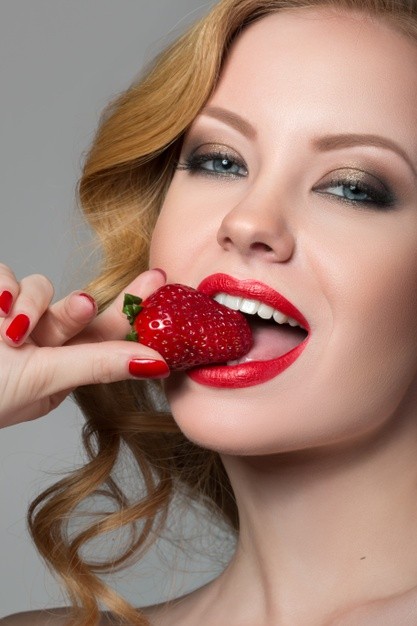 Patients Suitable for Emax Tooth Crowning Method
Emax crowning is applied to people whose front teeth are damaged,
People with problems with small molar teeth,
People with intense darkening of their teeth color.
With the veneer application, an aesthetic smile, proper alignment of teeth and a healthy tooth structure are achieved. With E-max crowning, the advantage of crowning the tooth in its natural color and in a structure compatible with the person's skin color is obtained.
What are the Advantages of Emax Dental Crowning?
Treatment Steps for Emax Tooth Crowning
First, a detailed examination and analysis of the patient's teeth are performed to determine the suitability for the Emax tooth crowning method.
The necessary measurements are taken for the crowning process, and the teeth are prepared for the crowning procedure by removing a small amount of enamel.
An impression of the prepared teeth is taken and sent to a dental laboratory to produce the Emax crowns.
While the crowns are being prepared, temporary crowns are placed on the prepared teeth to protect them.
In the next appointment, the temporary crowns are removed, and the Emax crowns are placed and adjusted for proper fit and aesthetics.
Once the fit and aesthetics are confirmed, the Emax crowns are permanently bonded to the teeth.
Care Procedures for Emax Tooth Crowning
To ensure the longevity and durability of Emax crowns, proper care procedures must be followed:
Brush and floss regularly to maintain good oral hygiene.
Avoid using your teeth to bite or open hard objects that can damage the crowns.
Visit your dentist regularly for check-ups and professional cleaning.
Wear a night guard if you grind or clench your teeth to protect the Emax crowns from damage.
Preventing Tooth Decay with Emax Tooth Crowning
Emax crowns can help prevent tooth decay by covering the entire tooth surface and creating a protective barrier. However, proper oral hygiene must still be maintained to prevent decay of the underlying tooth structure.
Preserving Tooth Color with Emax Tooth Crowning
Emax crowns can be produced in the natural color of the tooth, which helps to preserve the natural appearance of the teeth. Additionally, Emax crowns are resistant to discoloration, which helps to maintain the color of the teeth over time.
For Which Teeth Emax Coating Is Not Applied?
Emax coating is not suitable for large molar teeth in tooth alignment, cavities with missing teeth, teeth with metal pins added as a result of canal treatment, and teeth with implant treatment and metal abutments.
Emax Crown Treatment Steps
These steps provide a general overview of the Emax crown treatment process. Here are some additional details about each step:
Photographing and measurement of the teeth are provided: The dentist takes photographs and measurements of the patient's teeth to determine the size and shape of the Emax crowns needed.
Teeth are prepared for coating with the erosion process created on the teeth: The dentist prepares the teeth for the Emax crown by removing a thin layer of the enamel to make room for the crown. This is done using a local anesthetic to ensure the patient is comfortable during the procedure.
The new dimensions of the teeth adjusted to suit the coating are taken: The dentist takes a mold or impression of the prepared teeth to create an accurate model of the patient's mouth.
EMAX crowned teeth suitable for these dimensions are made ready in the laboratory environment. Prepared teeth are adhered with medical adhesive in accordance with the patient's mouth size: The Emax crowns are made in a laboratory based on the mold of the patient's teeth. They are customized to fit the patient's mouth and match the natural color of the surrounding teeth. The crowns are then adhered to the prepared teeth using a medical adhesive.
Eating habits are continued on the same day after Emax coating treatment. The duration of the veneer process applied to a tooth for the first session is determined as 25 minutes. There is no risk of allergy during the coating process: The patient can resume their normal eating habits on the same day as the Emax crown treatment. The procedure itself usually takes about 25 minutes per tooth. Emax crowns are made from materials that are biocompatible and don't pose a risk of allergic reaction.
After the treatment, the patient may experience some sensitivity or discomfort for a few days, but this usually subsides quickly. It's important to follow the dentist's post-treatment instructions for proper care and maintenance of the Emax crowns.
How to Care Emax Dental Coating?
To care for Emax dental coating, it is important to brush your teeth regularly twice a day with a soft-bristled toothbrush and avoid using hard brushes that can damage the coating. Using mouthwash can also be helpful in keeping the teeth and coating clean. It is important to avoid breaking the crusts of hard foods with teeth to prevent damaging the coating. Additionally, cleaning the teeth gently with dental floss can help to remove plaque and debris from between the teeth and the coating. Regular dental check-ups and cleanings are also important to maintain the health and appearance of the Emax dental coating.
Preventing Decay with Emax Tooth Coating
It's important to note that while Emax tooth coating can help prevent decay, it's not a guarantee and proper oral hygiene practices, such as regular brushing and flossing, are still essential to maintain good dental health. Emax tooth coating can be a useful tool in preventing decay, but it's important to continue with regular dental check-ups and cleanings to maintain overall oral health.
Tooth Color Protection with Emax Coating
Emax coating is known for its color stability and resistance to staining. Even after years of use, it maintains its natural-looking color and translucency, which can be restored to its original state through professional dental cleaning procedures. This is one of the benefits of choosing Emax coating over other dental restoration options.
How to know whether Emax Dental Coating is required?
It's important to note that the decision to use Emax dental coating should be made by a qualified dental professional after a thorough examination of the patient's teeth and oral health. They will be able to assess the condition of the teeth and determine if Emax coating is an appropriate treatment option. Patients should schedule an appointment with a dentist to discuss their options and determine if Emax coating is right for their needs.
How to Differentiate Emax Tooth Coating and Zirconium Crown?
While both Emax and zirconium coatings are popular options for dental veneers, they do have some differences. Emax coatings are made of a type of ceramic that is known for its durability and ability to closely mimic the natural appearance of teeth. They are often preferred for front teeth because of their translucency and natural-looking results.
Zirconium coatings, on the other hand, are made of a type of metal that is known for its strength and durability. They are often preferred for back teeth or in situations where additional strength is needed, such as for patients who grind their teeth.
The choice between Emax and zirconium coatings will depend on various factors, including the patient's specific dental needs, the location of the teeth that require veneers, and the patient's preferences. A consultation with a qualified dentist can help determine which option is best for each individual case.
Will i stay toothless during e-max tooth crown treatment?
During the E-max tooth crown treatment, a temporary crown will be placed over the prepared tooth while the permanent E-max crown is being fabricated in the laboratory. This temporary crown will help protect the tooth and restore its function and appearance. So, you will not be left toothless during the process. Once the permanent E-max crown is ready, it will be placed on your tooth and you will have a fully functional and aesthetically pleasing tooth.
How long do e-max tooth crown treatment sessions last?
It's worth noting that the total treatment time for E-max tooth crown treatment can vary depending on the individual case and the number of teeth that require treatment. The preparation of teeth and the creation of the custom E-max crowns in the laboratory can take several days to a week, and multiple appointments may be required to complete the entire treatment process.
How should nutrition be after emax tooth coating?
While there are no specific dietary restrictions after E-max tooth coating treatment, it is generally recommended to avoid very hard, sticky, or crunchy foods that could potentially damage the coating. It is important to continue practicing good oral hygiene habits, including brushing and flossing regularly, to maintain the health and appearance of the teeth. Additionally, it is a good idea to limit consumption of foods and drinks that can stain the teeth, such as coffee, tea, red wine, and dark-colored fruits and vegetables. Drinking plenty of water and eating a balanced diet rich in calcium and other nutrients that support dental health is also recommended.
Will there be gum recession after E-max tooth coating?
It's true that E-max tooth coating has a high biocompatibility, which means that it's unlikely to cause allergic reactions or gingival recession. However, if the coating is not properly bonded to the tooth, it could lead to gum recession over time. Additionally, if the patient has pre-existing gum disease or poor oral hygiene, gum recession may occur regardless of the type of tooth coating used. It's important for patients to maintain good oral hygiene and attend regular dental check-ups to prevent gum recession and other dental issues.
Emax Tooth Coating and Allergy Effect
That's correct. Emax tooth coating is made of a type of ceramic material that is highly biocompatible with oral tissues and does not contain any metal components, which reduces the risk of allergic reactions. However, it is still important to inform your dentist about any known allergies or sensitivities before undergoing the treatment.
Is there a risk of breaking emax dental coating?
While E-max coating is highly durable and resistant, there is still a risk of breaking if the patient applies excessive force, such as biting down on hard objects or experiencing a trauma to the mouth. Additionally, patients who grind their teeth or clench their jaw may be at increased risk of damage to the coating over time. It is important to follow good oral hygiene practices and avoid habits that can lead to tooth damage or breakage.
Does e-max dental coating make bad breath?
That's correct. E-max dental coating itself does not cause bad breath. However, if there is an underlying dental or gum problem causing bad breath, such as cavities or gum disease, the E-max coating will not necessarily solve that issue. It is important to maintain good oral hygiene and address any underlying dental problems to prevent bad breath.