Empress Tooth Crowning(E-Max)
E-max crowning for teeth is provided with the use of durable ceramic without the use of metal. Emax tooth crowning is applied by the method of bringing the ceramic material to high durability by reinforcing it with the use of glass ceramic. The crowning method commonly used in aesthetic dental applications is the emax tooth crowning method. Patients who are eligible for Emax tooth crowning method, emax tooth crowning opportunities, unapplied teeth, treatment steps, care procedures, information about the prevention of tooth decay by emax tooth crowning, preservation of tooth color are learned from the subheadings.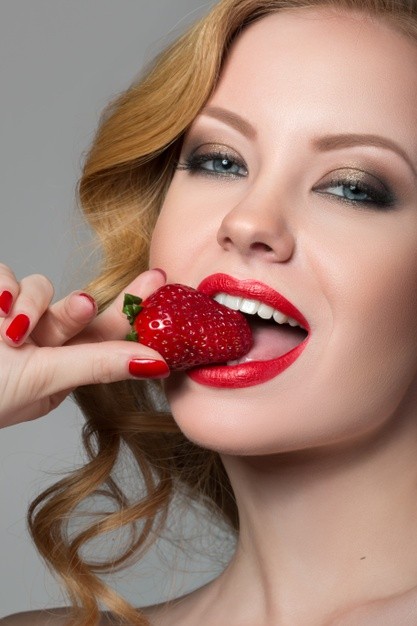 Patients Suitable for Emax Tooth Crowning Method
Emax crowning is applied to people whose front teeth are damaged,
People with problems with small molar teeth,
People with intense darkening of their teeth color.
With the veneer application, an aesthetic smile, proper alignment of teeth and a healthy tooth structure are achieved. With E-max crowning, the advantage of crowning the tooth in its natural color and in a structure compatible with the person's skin color is obtained.
What are the Advantages of Emax Dental Crowning?
Emax tooth crowning advantages are listed as follows:
Tooth crowning color controls and color determination processes are provided in the most appropriate way to the natural form.
The crowning provides the advantage of high light transmittance.
The advantage of using a crowning resistant to abrasion for a long time is provided.
The advantage is to eliminate deformities of the anterior teeth and physical deformities of the posterior teeth.
Crowning protection is easily provided with routine maintenance.
It provides the advantage of removing bad breath and color changes caused by dental unhealth.
The advantage of benefiting from the crowning form, which is not understood to be a crowning and is applied in the closest way to natural criteria, is achieved by the emax tooth crowning method.
For Which Teeth Emax Coating Is Not Applied?
Large molar teeth in tooth alignment
Cavities with missing teeth
Teeth with metal pins added as a result of canal treatment
Teeth with implant treatment and metal abutments are not suitable for e-max coating application
Emax Crown Treatment Steps
Photographing and measurement of the teeth are provided.
Teeth are prepared for coating with the erosion process created on the teeth.
The new dimensions of the teeth adjusted to suit the coating are taken.
EMAX crowned teeth suitable for these dimensions are made ready in the laboratory environment. Prepared teeth are adhered with medical adhesive in accordance with the patient's mouth size.
With these steps, the emax coating treatment is completed. Eating habits are continued on the same day after Emax coating treatment. The duration of the veneer process applied to a tooth for the first session is determined as 25 minutes. There is no risk of allergy during the coating process.
How to Care Emax Dental Coating?
Brushing the teeth regularly twice a day and avoiding the use of hard brushes
Using mouthwash
Avoiding breaking the crusts of hard foods with teeth
Cleaning the teeth gently with dental floss are sufficient procedures for the care of emax tooth coating
Preventing Decay with Emax Tooth Coating
The advantage of preventing caries is achieved with Emax tooth coating. Since there is no suitable area for bacteria formation in the internal structure of the tooth with empess coating, dental caries is prevented. Thanks to the special adhesives used during the application, the coating is fully fitted to the tooth. Depending on this process, all the internal decay problems of the tooth after the coating application are prevented.
Tooth Color Protection with Emax Coating
With Emax coating application, loss of tooth color is prevented.
Emax tooth coating has high resistance to tooth discoloration and staining risks caused by coffee, tea and cigarette.
After the use of Emax tooth coating for many years, the color fading that occurs at a low rate is transformed into the first day with one-session tooth cleaning procedures.
This possibility is evaluated as a result of long-term use.
How to know whether Emax Dental Coating is required?
In order to understand the need for Emax tooth coating, it must first be determined in which region the teeth of the patient should be corrected. Patients who have a complaint about their anterior teeth and whose correction will be applied to their anterior teeth are more suitable for the application of emax tooth coating. In addition, when the back teeth need to be coated, emax tooth coating can be applied.
If aesthetic coating will be made on a single tooth, emax tooth coating should be made. In case of missing teeth, emax tooth coatings are not preferred. In addition to being preferred more in front 6 teeth; Emax tooth coating can be applied for the front 5 teeth.
How to Differentiate Emax Tooth Coating and Zirconium Crown?
When Emax coating and zirconium coating are compared; both materials are used within the scope of dentistry applications and the success rate for both types of veneers is quite high. However, they may differ in situations where they are required. If bridges are not required for patients with all teeth present; Emax tooth coating should be made. Emax tooth coating is preferred to cover one or two teeth in the anterior tooth area.
Will i stay toothless during e-max tooth crown treatment?
There is no such thing as toothlessness during E-max coating. Temporary tooth coating is made within the session where the tooth is cut. Temporary coating is used until permanent e-max tooth coating is applied.
How long do e-max tooth crown treatment sessions last?
E-max veneer session time is approximately 30 minutes for a single tooth for the first session. Since anesthesia is performed in the first session, it takes a long time considering the procedures in the session. However, the time spent in the next sessions is less.
How should nutrition be after emax tooth coating?
There may be some sensitivities about nutrition in the first days after E-max coating treatment. Hot and cold sensitivity can be experienced. However, this sensitivity decreases and disappears over time. If the sensitivity continues, it is possible to remove it with root canal treatment. After E-max tooth coating is done, it is possible for the patient to start feeding immediately.
Will there be gum recession after E-max tooth coating?
Gingival recession does not occur after E-max coating. There will be no discoloration on the edges of the gums, and it is unlikely that patients will show an allergic reaction. This material, which has a very high biological compatibility, is a material that patients can use like their natural teeth. It is very unlikely that it will separate from the tooth after it is attached. Even if such a situation occurs, any dentist can reattach the removed coating in less than a minute.
Emax Tooth Coating and Allergy Effect
Considering the allergy relationship with the Emax coating; does not cause allergies. It is a highly biocompatible substance with gums, cheeks and teeth. Therefore, patients with allergy problems can also use it safely. In addition, since it does not contain metal, it does not cause any problems for those with metal allergies.
Is there a risk of breaking emax dental coating?
E-max coating is unlikely to break. Because they are fixed with a special adhesive. Therefore, there is no such thing as falling out or falling. Since it will not move, any fracture does not occur. However, if the patient receives a force so severe that his teeth may fracture, even if he takes his own tooth, it is possible to break the emax tooth coating.
Does e-max dental coating make bad breath?
It is not possible for the E-max coating to cause bad breath. In those with bad breath, gum disease is the cause of this problem. However, since E-max tooth coating does not cause gum problems, it does not cause bad breath.