BUTTOCKS AESTHETIC
We live in an age when people's appearance is very important. Beautiful appearance is an advantage in almost all social life, business life and bilateral relations. There are three places people look statistically. Although it varies according to men and women; If we give an example on the body of women, the face area, butt area and chest area. If these three areas are aesthetic, it is thought that the person has a beautiful appearance. There are 2 types of aesthetic operations that can be applied to the butt area. Butt lift and butt implants using the Brazilian technique. (BBL)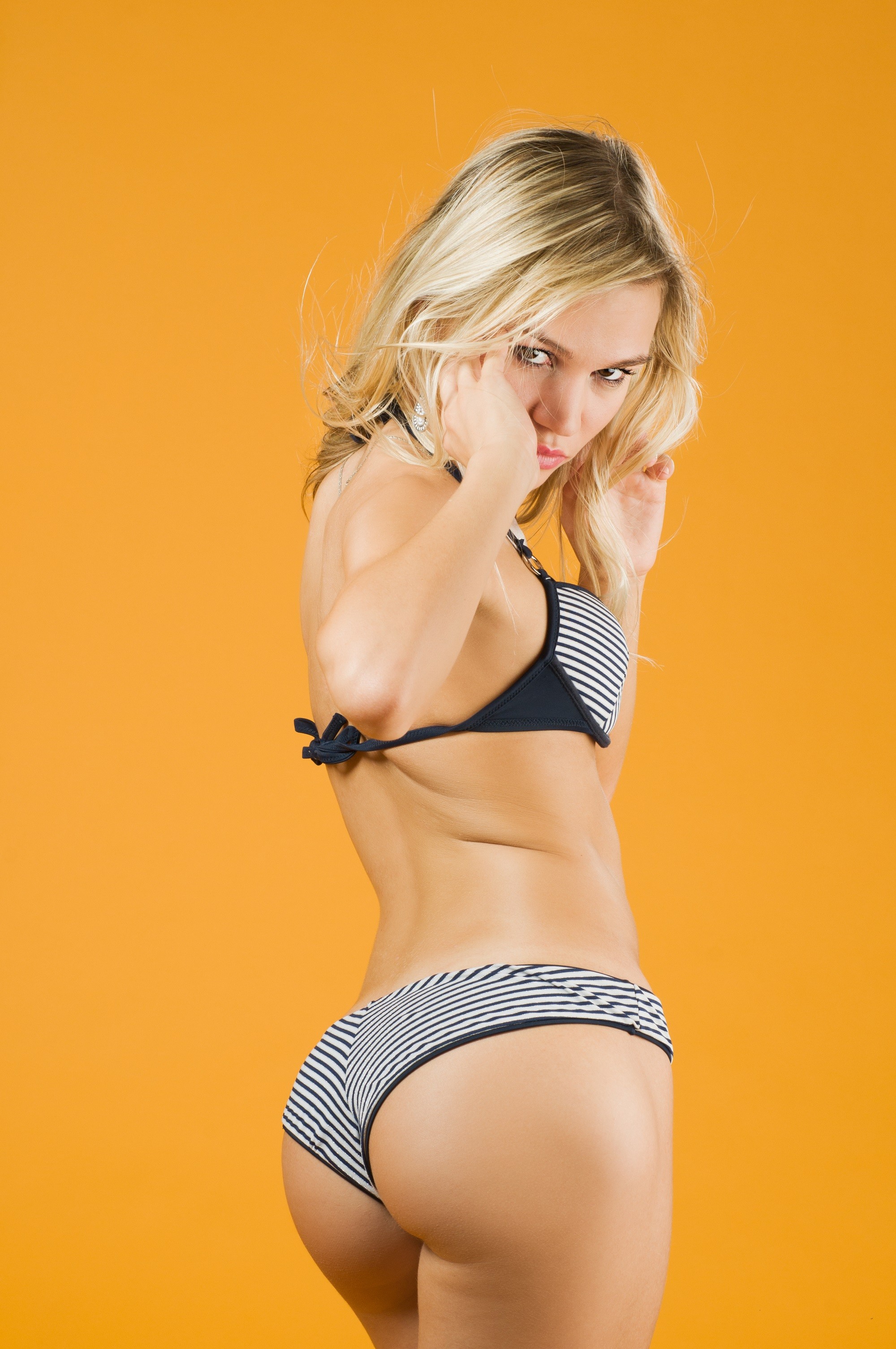 What is butt lift with the Brazilian technique (BBL)?
Butt lift with the Brazilian technique is a hip shaping application using one's own regional fat. Excess fat tissues from the abdomen, waist or leg areas of the patient are taken by Vaser Liposuction technique and injected into the butt area. Thus, while the person's fat-removed areas are slimmed, his buttocks appear more shaped and plump. Butt lift with the Brazilian technique helps the body look flawless just like an hourglass.
Criteria for butt lift surgery with the Brazilian technique (BBL)
Butt surgery performed with the Brazilian technique is suitable for flat, flattened and small hips. Butt lift surgery can be performed on both men and women. Implant / silicone is not used in butt lift surgery performed with the Brazilian technique. It is ensured that the butt is completely filled with the person's own fat. For this reason, patients who want to have a Brazilian technique must have sufficient regional oils. At the same time, those who want to have butt lift surgery should have sufficient skin elasticity and should not have intense butt sagging.
How is the recovery process after butt lift surgery with the Brazilian technique (BBL)?
The level of pain felt after butt lift surgery can vary from patient to patient, with strong analgesics applied in the hospital, the first night, which is the most painful period of the surgery, is relieved as much as possible. It is not recommended to sit directly on your hips and lie on your back for an average of 2 weeks after butt lift surgery. After the butt lift surgery performed with the Brazilian technique, you can lie on your side for two weeks, sit or stand while lying down. If your physician deems appropriate, you can start sitting slowly with bagel-shaped pillows. You can start sitting normally after 8 weeks after surgery.
Why should I prefer Brazilian butt lift surgery?
The shape and size of a person's hips often depend on genetic codes. Both your skeletal structure and the fat storage of your body affect the appearance of the lower body, ie the butt area. A healthy diet, gaining a healthy body weight and tightening muscles can be enough for a fuller butt. But many people may not have time to exercise and diet. People who do not do sports and do not pay attention to their diet complain of flat hips. You don't need to do sports and diet to make your flat hips fuller and rounder. Butt lift aesthetics with the Brazilian technique allows you to get the round Latin hips of your dreams at once. As a bonus, you will be able to get rid of excess fat in your abdomen, waist and legs after this surgery!
What are Butt Implants?
Butt implants are placed with an incision made to the inner and upper part of each butt to prevent scarring. The incisions are approximately 5 cm. Even if the minimal bikini is worn, the scar becomes almost completely invisible since it is made from where the scar tissue can be best hidden.
Which one should be preferred in this direction?
Once everything has been said and the necessary conditions are met, the decision is left to personal preference. Both treatments will noticeably enhance your hips to give them attractive curves. However, if we need to make a distinction, Brazilian butt aesthetics provide natural-looking curves that do not look artificial to the eye, while butt implants create a more striking transformation.